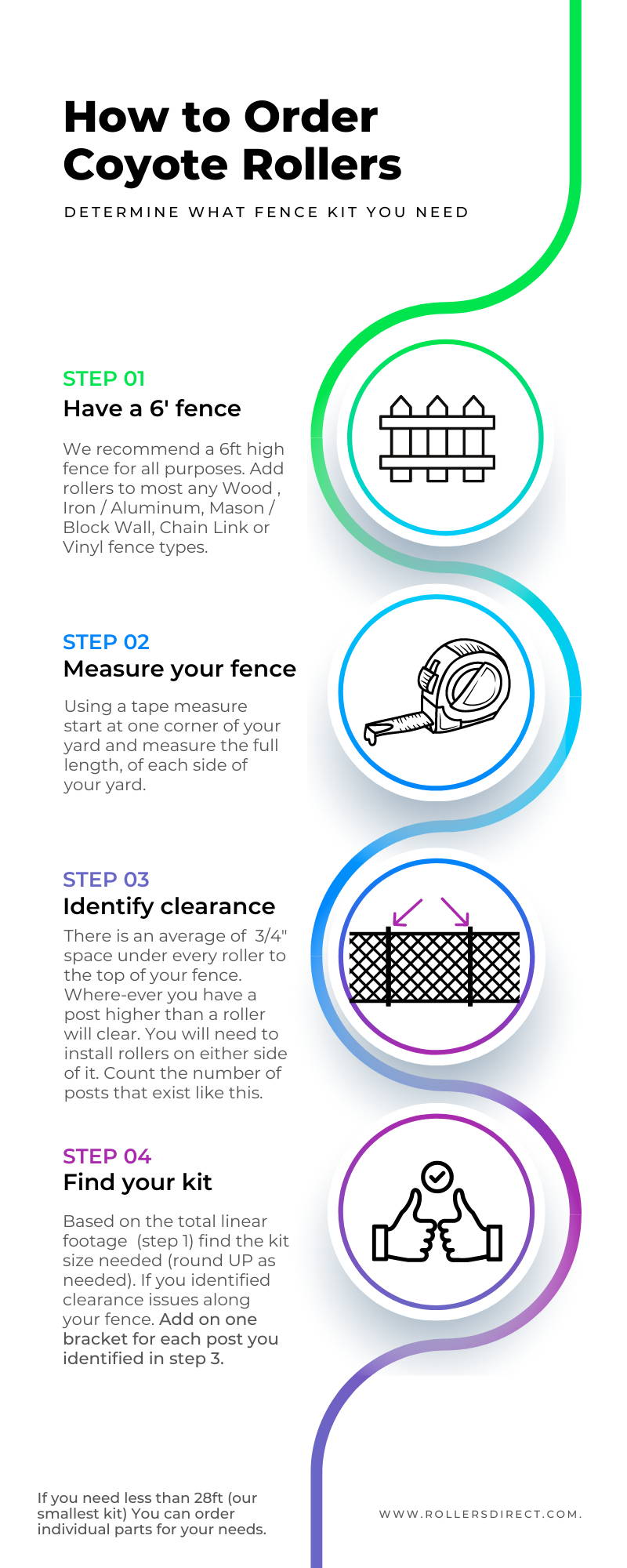 For more information about brackets visit our Brackets FAQ
If you're not sure how to work out your requirements, or have any questions, please contact us with the information shown above and we'd be happy to assist.
---
Installation Guide
Coyote Rollers were designed as a, 'Do it Yourself' installation. We recommend installing on fences that are at least 6 feet in height. This fence height is critical when trying to keep Coyotes out.
If you're unable to do the installation, check with a local Handyman that you are happy with, they will likely be able to do the installation for you. Get them to review our our Installation Guide or videos and call us if they have any questions about your installation.
Video Installation
We offer several videos to watch. The first one includes how to cut the rollers using different tools, depending on what you have available to you.
There are also videos for Wood Dog Ear, Wood Flat Top and also Iron fencing. The process of installation is the same regardless of fence type. The downloadable installation guide should cover anything else you need to know. We will add more fence videos as they become available.