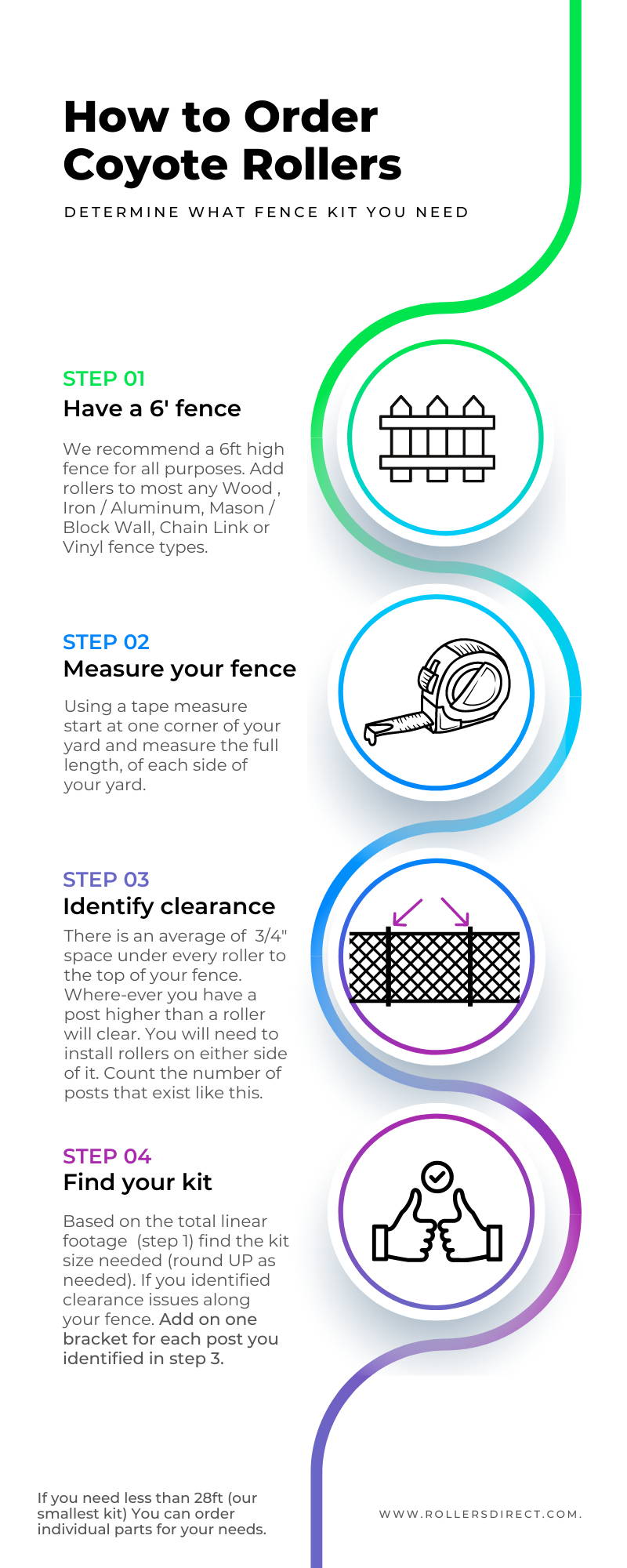 For more information about brackets:
If you're not sure how to work out your requirements, or have any questions, please contact us with the information shown above and we'd be happy to assist.
---
Installation Guide
Download this guide to refer to as you are installing or give to your contractor to ensure a successful installation.
Video Installation
Watch how to install Coyote Rollers plus learn about layout and ordering, cutting and more!