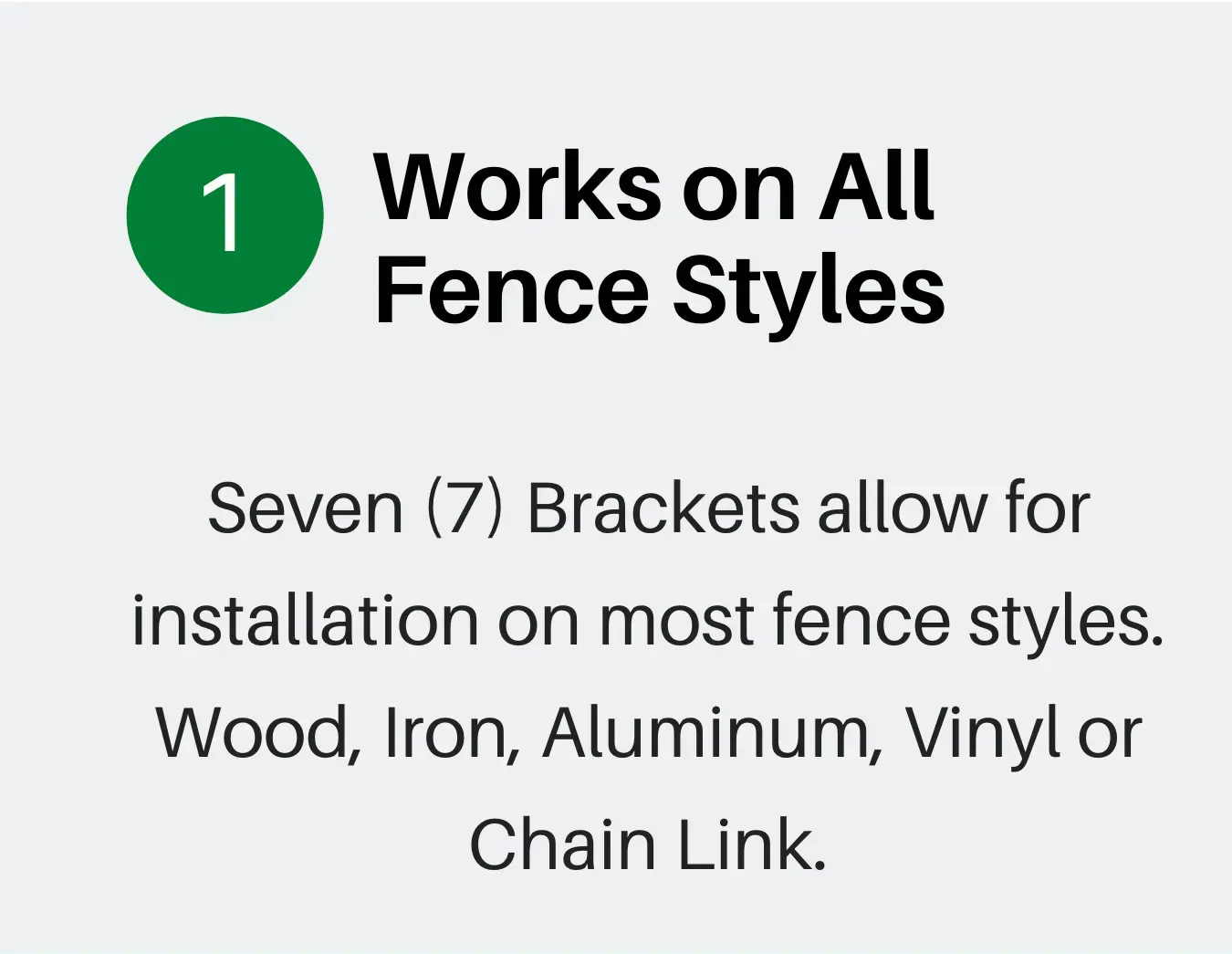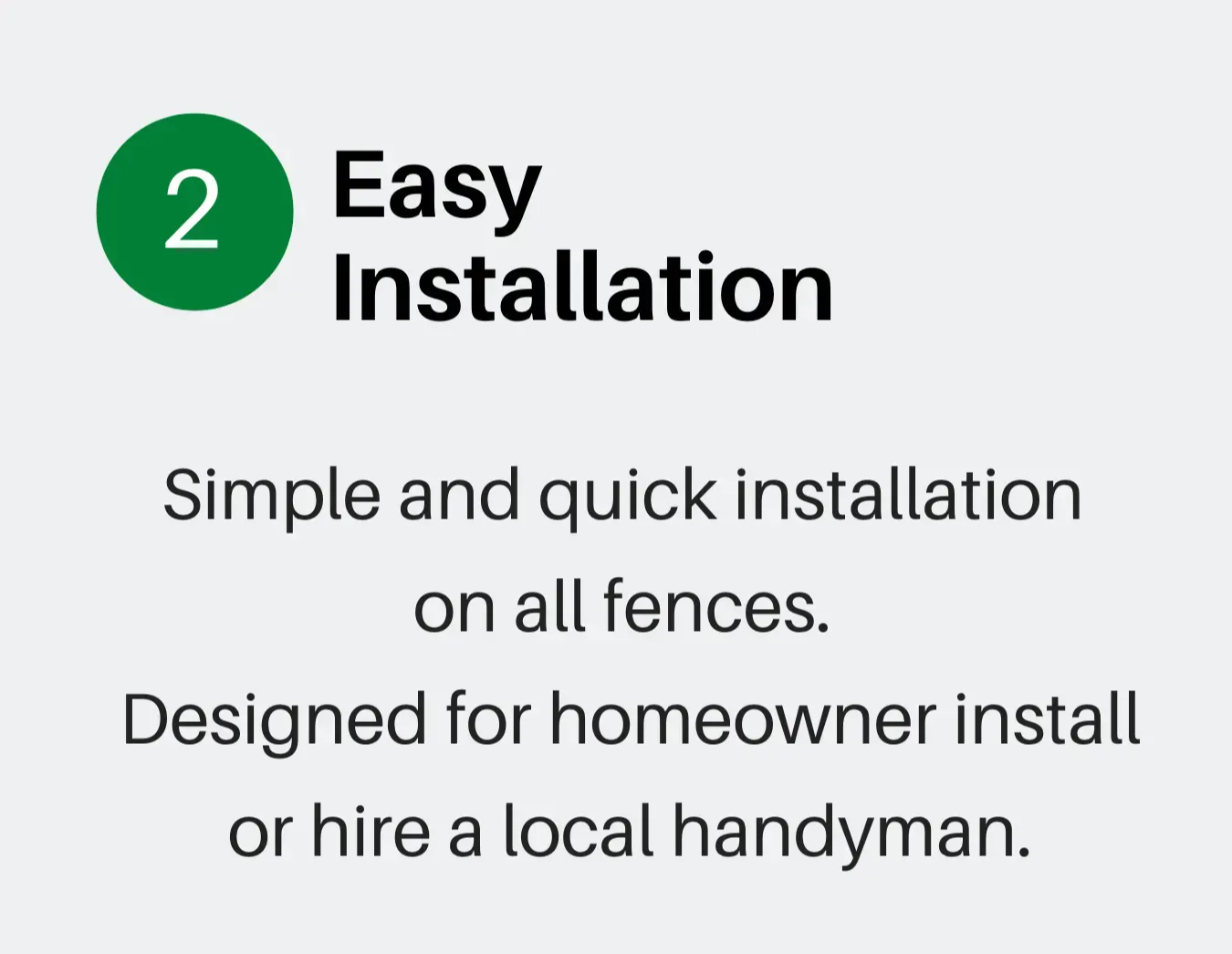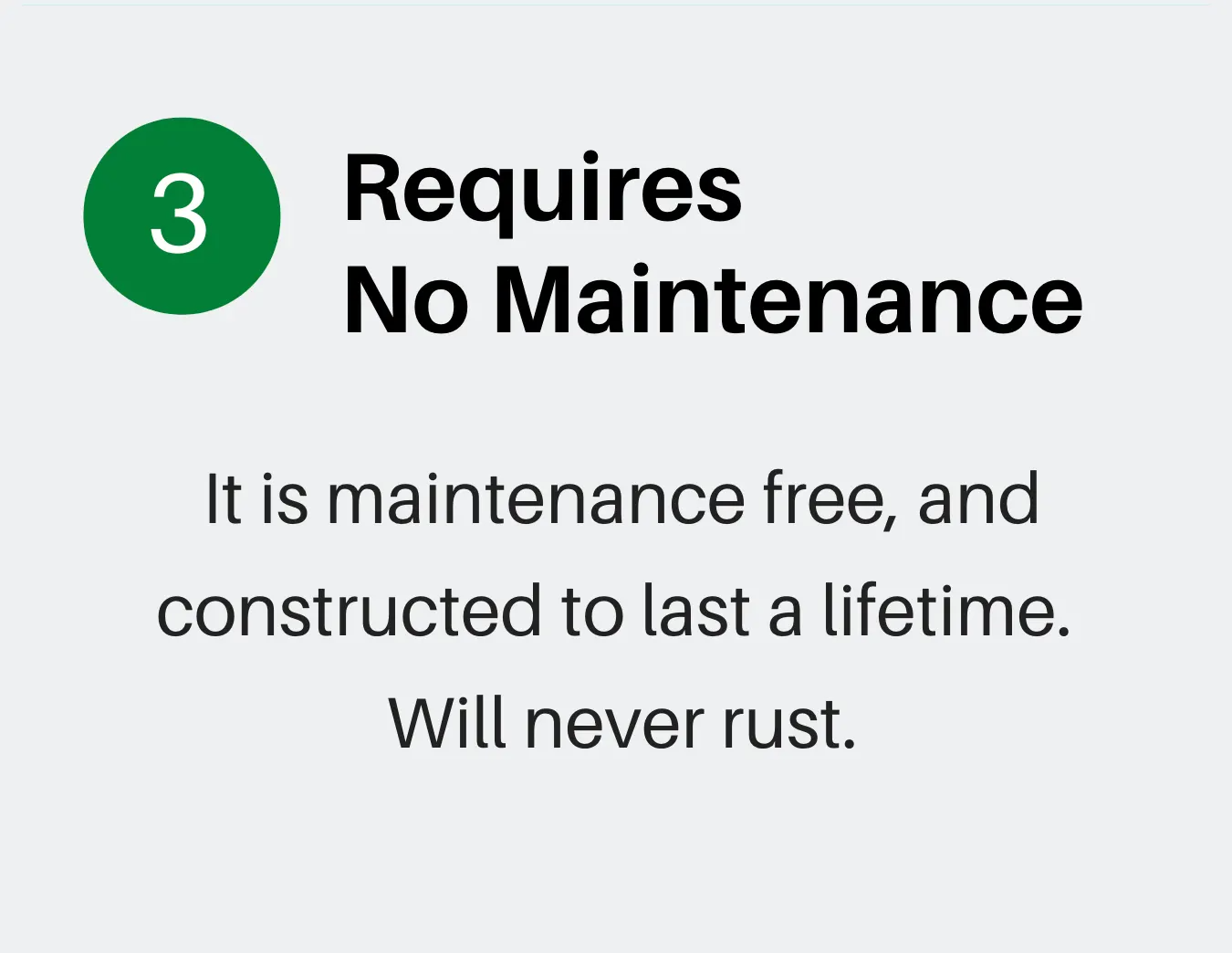 "I LOVE this product and love the fact I do not need to worry

about my dogs being in the backyard"
---
---
They are a lightweight, 4-foot aluminum roller (never rust)

Approximately 1-3/4" in diameter and ribbed

Hollow, yet hold 250 lbs on center

Can be cut down to fit most any space

Polycarbonate End Caps are pre-installed in each roller

There is nothing to maintain after installation

Powder-coated options
---
These are lightweight, aluminum brackets (never rust)

Approximately 2" wide (varies based on style)

Pin slides into End Cap on Roller

Can mix/match hardware if needed (screws/bolts etc)

Styles for Wood, Chain Link, Mason, Vinyl and Iron

Powder-coated options
---
Polycarbonate End Caps are pre-installed in each roller

EXTRA End Caps come in each kit or can be bought separately

Used when a roller is cut and there is a new open end (especially when using both halves of the cut roller)

Can be removed only when a roller is cut first
---
Installation Guide
Coyote Rollers were designed as a, 'Do it Yourself' installation. We recommend installing on fences that are at least 6 feet in height. This fence height is critical when trying to keep Coyotes out.
If you're unable to do the installation, check with a local Handyman that you are happy with, they will likely be able to do the installation for you. Get them to review our our Installation Guide or videos and call us if they have any questions about your installation.
Video Installation
We offer several videos to watch. The first one includes how to cut the rollers using different tools, depending on what you have available to you.
There are also videos for Wood Dog Ear, Wood Flat Top and also Iron fencing. The process of installation is the same regardless of fence type. The downloadable installation guide should cover anything else you need to know. We will add more fence videos as they become available.